Reaching Maximum Deliverability, Part 2: Inbox Placement Strategies & Tactics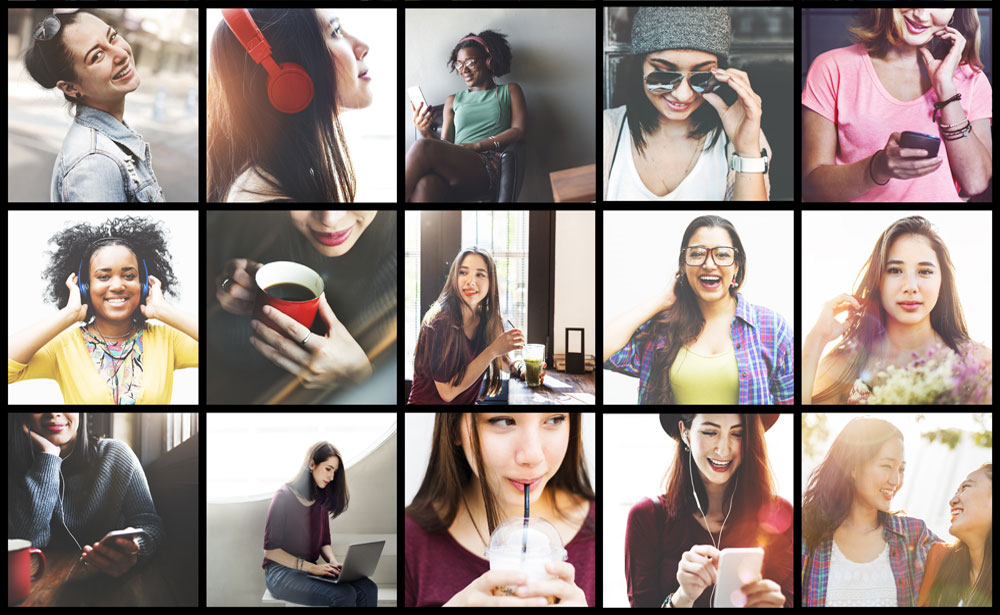 March 25, 2015
Further to our recommendations for more deliverable email marketing, we wanted to share with you some professional secrets and techniques which we are using to ensure maximum email deliverability = getting into every subscriber's inbox.
Better deliverability requires expertise and resources. Our system is nationally reputed to have the highest deliverability rate - because we have made a conscious choice to deal with this complex technical issue, and overcome the obstacles facing the delivery of marketing emails.
For making a more informed selection of a delivery service provider, it is worthwhile to learn some technical terms. Below you will find a review of the key elements of email marketing deliverability that good providers invest in.
A critical element in email deliverability: The quality of the server (IP)
Mailing from a low quality server is like cutting paper with blunt scissors – not only will the job not get done, but also the document might be ruined. A high quality mailing server requires daily work, knowledge and research.
Here are some elements that ensure the quality of the server: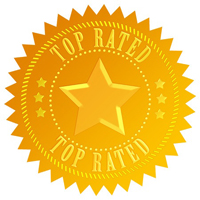 Sender Score
This is a professional term meaning the reputation of the sender. This is the NUMBER ONE factor in determining the level of deliverability of your email (more than 70% of influence out of the overall factors). Grades are given by a number of leading global Email Services Providers (ESPs). Like in school, grades are given from 1 to 100. And just like in school, an optimal score to the sender is 90 or higher. Any grade below 80 requires review and work, to improve deliverability and not wasted marketing efforts on emails that do not reach their destination.
In order to create and conserve a high sender score, the most important thing is to keep a "clean" mailing list and refrain from sending emails to unapproved addresses. All clients that send through our system must meet our prerequisites of sending to approved subscribers only – that is, that the subscriber approved sending them emails.
Sender certification and accreditation
During recent years, large international ESPs created programs to strengthen sender score. Senders can get certified if they meet certain very strict requirements. Quality ESPs - good delivery providers - get themselves inspected for system settings, user reports and meeting the spam regulations during long periods of time. In case they have met these requirements, they get a sender certification. Make sure your mailing service provider got it.
Digital Signature
Another important issue is a digital signature (DKIM). It is a code added like a "rubber stamp" that signals ISPs that the mail was sent from a legitimate sender. When you send through a quality delivery provider – this signature should be automatically included in your mailing's code.
Solving problems with the Google, Yahoo!, and other major ISPs
Internet Services Providers (ISPs) such as Google and Yahoo! Keep "blacklists" of email addresses that have sent spam. The lists serve as filters to automatically block any message from an address that appears on the lists. Therefore, you must refrain, at all costs, from "blackening" your list, as well as from sending emails to addresses that appear on blacklists.
Quality delivery providers have working relations with ISPs like Yahoo! and Gmail.
At Publicators we closely monitor delivery of all campaigns with the main email suppliers (ISPs).
When necessary, we work directly with them to solve problems: when we see that a client's campaign hasn't gone through well enough, we contact the ISP and repair any unjustified filtering of emails from our clients.
We regularly pay close attention to the companies' spam filtering policies and match our software development to the new regulations that the Delivery Providers act according to.
Consistent Traffic Volume
ISPs know how many emails get sent from your servers daily. A single delivery of large mailing, out of the blue, will mark this delivery as suspicious (signifying that you might have begun sending spam or that spammers hacked your server).
Periodical campaigns create inconsistent traffic volume, which is potentially suspicious. Therefore, it is best to send through a mailing company that sends emails of various customers and daily balances traffic volumes from its server.
Since we maintain a high daily volume that ISPs know and approve, our IP is kept "white" and will not be marked as suspicious by Google or other providers.
Maintaining good quality mailing lists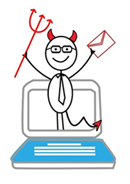 Your mailing service must help you clean your mailing lists and methodically keep them clean without any suspicious and incorrect addresses.
The Unsubscribe button must be in order and clearly visible within the message. It's important to make sure that whoever clicked it will indeed be automatically removed from the list.
And more important is that your delivery provider will remove from the list whoever complained = that is, whoever marked your email as spam: if a subscriber signaled to Gmail that a message from you is spam, it is essential that you will never send them an email again. If you will send another email to someone who marked you as spam, your sender score will drop and the deliverability of your next campaigns will suffer.
Take into account that your email delivery service provider will always have other clients = users, and the behavior of these users might also influence the deliverability of your own emails. A delivery service should monitor the activity of all of its clients, and make sure that none of them jeopardizes the IP server sender score. Delivery service must abide anti-spam laws in serving all its clients, big and small.
Deliverability and quality of service go hand in hand:
Follow-up and opening reports, monitoring
Part of the delivery service, for the sake of increasing deliverability, is following the open rate of your emails. Any change requires an examination – what exactly happened with that specific campaign? Why did less people open than the last one? Were you marked negatively by an ISP? Were there complaints or suspicions of spam? Was there anything specific about this campaign that explains the difference? A close check-up can give answers to a low opening percentage.
Segmentation and personalized mailing
With time, data accumulates in the delivery system regarding the performance of your campaigns. By collecting and surgically analyzing the reports, we can segment the mailing list and maximize deliverability:
The more subscribers open and click your emails, so will the deliverability of your next campaigns will increase.
If each group receives an email tailored to its level of interest, the open rate and engagement of the subscribers will improve.
Managing your database in our system enables segmentation according to many features, not only demographic.
An example for sending relevant content according to segmentation:
Segmenting to 3 groups, according to the subscribers of the last campaign–
Those who received and opened and clicked on one the links that led to your landing page or your website.
Those who received and opened yet did not click on anything.
Those who received and did not open.
If you'll send the group C, for example, an email with a more tempting offer in the subject line – like a gift or a substantial discount, you could examine who among them is still interested, and who got this very tempting offer and did not even open it. Those who have no interest are better be removed from the list of routine mailings.
Additional information regarding tools for personalization of campaigns can be found here.
Sender's Name
You know how sometimes beside the sender name you see the words "sent via" with a really long and unknown address? It is strongly recommended, for the sake of your sender score, that you get rid of that. We can assist you in sending emails in a more professional manner, so they appear as if the email was actually sent from you and not through anybody else. The sharp-eyed professional marketers will also appreciate the difference.
More regarding the professional visibility of your mailings:
In this article about the effect of the content on campaigns' deliverability, we emphasized just how much the visual design of the email is important – and that visuals' importance will only grow more significant. In favor of deliverability, when you create your email, to make it look branded and professional. The branding – including the logo – should be loud and clear. This depends, among other things, on the code that the mailing provider's system creates. The HTML code of your email should be simplified as much as possible.
Design affects engagement and deliverability rate, but text even more so:
By testing and analysis of delivery reports, we can help optimize content. Writing subject lines is regarded by some marketers as an art – we see it as science. Around the web, you can find a lot of advices on how to write subject lines, like: including the subscriber's name, the personal name of the sender and the company's name, not to use "spammy" words, such as "free", not to use question marks and exclamation marks… But in terms of email deliverability, those have not proven to be necessarily right. It is better to examine and try various versions, while measuring and analyzing results.
What about responsiveness?
Up to 50% of your subscribers will see your email on a mobile device. The message's design must be responsive = adaptable to best viewing on mobile devices. Our system enables you to preview your email on mobile devices and make changes accordingly.
In summary, the quality of the sending server / delivery service has the greatest influence on deliverability – your ability to reach the inbox of each and every subscriber. Quality email delivery service providers (ESPs) use many techniques, while closely monitor any problems, and proactively iterate and develop their software for the sake of better deliverability.
You are welcome to contact us to consult regarding the improvement of your mailing deliverability.
---