Reaching Maximum Deliverability, Part 1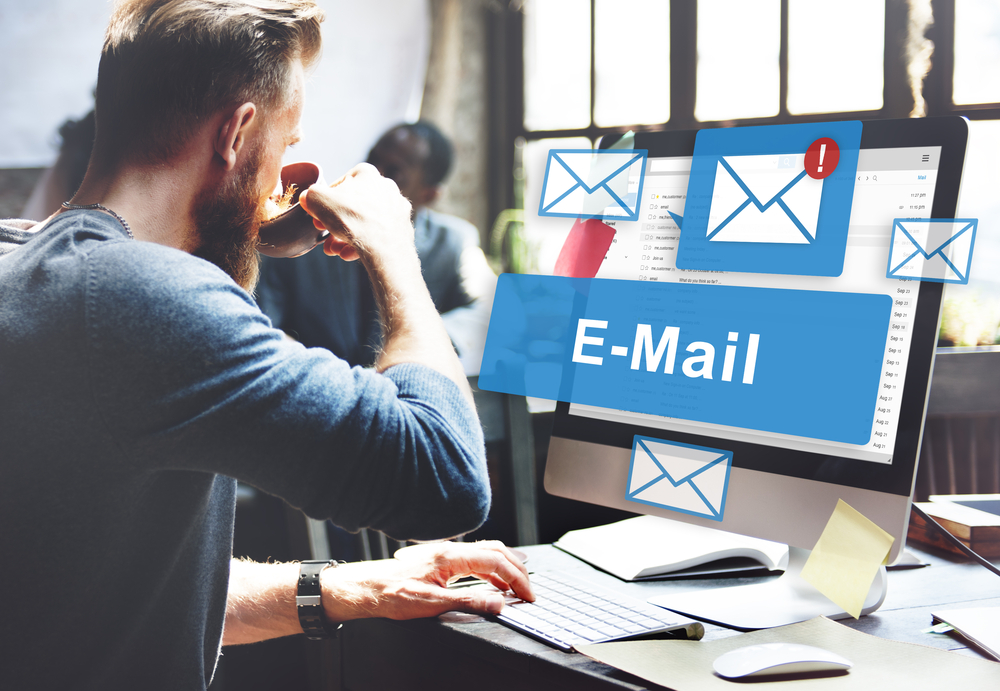 December 08, 2014
You put a lot of effort into crafting an attractive newsletter - but to achieve your goal, you need to make sure you reach every subscriber's inbox. According to a 2013 research conducted by a leading global emailing service provider, 1 out of 6 emails sent in bulk gets blocked or filtered as spam.
Deliverability is a complex issue, perhaps the most complex in the email marketing field. Still, it is best to tackle it and not avoid it: albeit social media marketing trends, email marketing statistically brings best ROI - over 40 dollars per 1 dollar invested. Maybe it's because people always check their email, even on days when they are too busy for going on Twitter, Facebook, and other media.
Internet Service Providers (ISPs) - such as Hotmail, Yahoo!, Google - constantly combat spammers. Some of your company's marketing emails, well intended as they are, might be suspected as spam and take an unjustified blow.

Two aspects of ensuring email deliverability are almost completely within your own control:
WHAT you send
To WHOM you send it
The following guidelines will help you in getting better deliverability rate = more subscribers will get your emails:
1. WHAT you send
Email marketing is different than classic marketing and advertising: it is based on the Permission Marketing concept - your subscriber has to permit your contacting him. Prerequisite to that is abiding by anti-spam laws, and getting all addresses on your lists approved.
But you mustn't stop there - if you want to keep getting permission into someone's inbox, you have to make sure your emails are relevant, intelligent, and to monitor your subscribers' status.
"Content is King", as they say nowadays. The more attractive your emails are, the more permission you will get from subscribers to keep on getting into their inbox.
Google and other ISPs monitor subscribers' level of engagement with your emails : whether the email was opened, whether it was marked as important, transferred into the "Primary" tab, clicked to open images, or on any link you have provided. Let's not forget the worst scenario - whether your message was marked as spam. The better the subscribers' engagement with your email, the higher Sender Score you will receive. A higher Sender Score will ensure better deliverability of your next campaign.
So how do you get better subscribers' engagement?
Clearly suggest to open the images in your emails (remind subscribers about the button).
Deliver a segmented campaign to Gmail-only subscribers, and suggest marking your email as "Important", or transferring it into the Primary inbox, so they won't miss your future updates.
Clearly suggest adding your address to their address book.
Provide a link for opening the email in a browser, in case it doesn't appear properly.
Give more thought to the sender name you enter (From: )
sender name is the most important factor in people's decision whether to open the email or not. It is best practice to use the clearest and most recognizable name possible. You can also add a person's name, job, or department, like in "Michelle - Groupon Inc. Customer Relations Manager".
Content and graphic design:
Never paste text directly from Microsoft Word. Word text brings with it a complex code that will damage your message's visibility, and burden its HTML. Use the "Paste from Word" button in the editor to clean Word text from unnecessary formatting. In addition, if you are incorporating your own graphics, avoid using Javascript. Such emails are suspected as spam by ISPs.
Text-to-image ratio is important:
You probably want to have an eye-catching graphic design, but email providers are suspicious of messages that don't contain much text in them - and are inclined to filter them as spam. Include in your email well-crafted textual content, and also textual Call to Action links ("Click for..") don't just stick them as graphic banners.
Still, don't underestimate images. Be advised that trend forecasts point to a more visual interface of our inbox, inspired by Instagram and Pinterest. So, good visuals will become critical.
Before you send an email campaign via our system, it will make sure the SIZE of your message is optimized for better deliverability. Did you know email size affects deliverability? Even if you keep a good text-image ratio as mentioned above, you should aim for a light email = lightweight images. Compress your images to a good size - around 30kb is recommended. It appears that major ESPs use email size as a filtering criteria: there is a research showing that emails under 100 KB are less likely to end up in spam folders. Also, using PNG format for images is considered better practice for email deliverability. So just compress images and save as PNG, and your chances of inbox placement are higher - simple!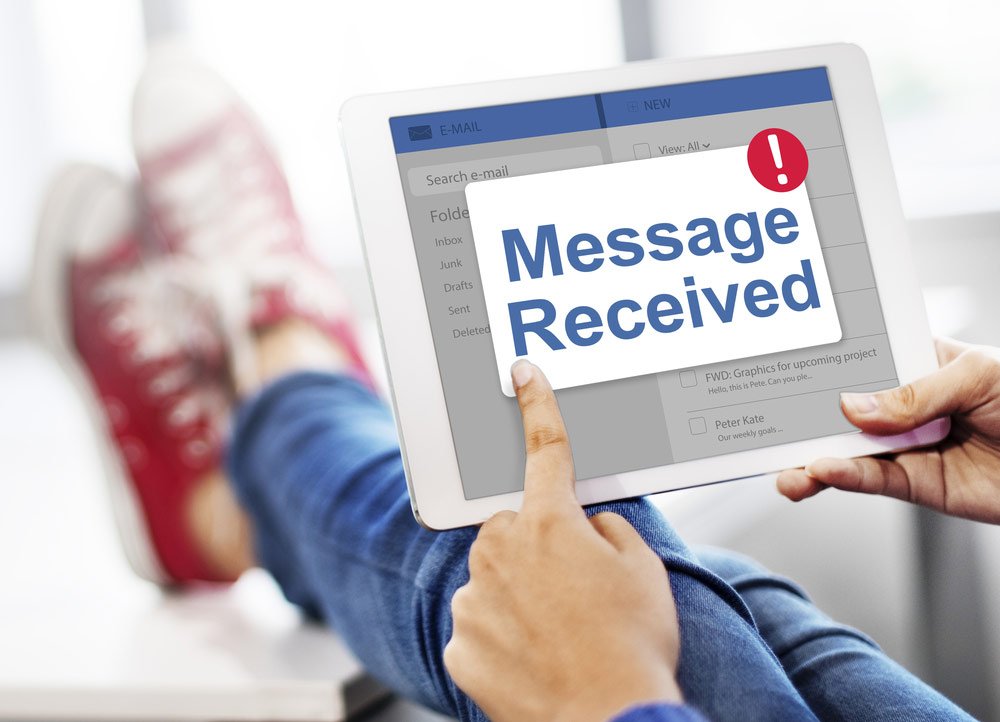 One more technical, but crucial detail: include your full contact information in your email. Did you know that anti-spam laws require you to provide a physical address as well as a telephone number? Abiding by laws is an obvious reason for including your full contact details, but not the only one; Google and other providers will see this as a sign you are not hiding behind some unknown and perhaps a fraudulent entity, but rather you are proud of your establishment. Research has shown also that a physical address helps promote readers' trust in senders. Beyond the full address, a logo and other branded visuals will add to your trustworthiness and promote deliverability.
On the issue of promoting target customers TRUST, we suggest the following:
Send a plain-text message every once in a while, signed by a specific team member. A short letter, personal and simple as possible, to remind your subscribers they are hearing and buying from actual people, just like them.
Always provide an email address or form, within the email, to which subscribers can send queries. Ask to receive personal queries, as well - show your door is always open.
2. WHOM you are sending to
The quality of your subscribers list has the CRUCIAL effect on your deliverability rate. There are means and ways for you too to help control this factor - in avoiding emailing to bad addresses, that might compromise your Sender Score and deliverability rate.
By all possible means, you should prevent bad email addresses getting into your list. What are bad addresses? Those are, at best case, misspelled addresses entered with haste. in the worst case, they are addresses distributed by spammers and bots, to attack web forms in trying to win prizes or disrupt servers.
How do bad addresses compromise your email deliverability?

Often there is no real person (=active inbox) behind such address, and so the message bounces back to the sender. Each bounced email lowers the Sender Score, and eventually might mark the list owner (=you) as a potential spammer. Why?
Because spammers buy and use lists that were carelessly compiled. Such lists usually contain many bad addresses. Those serve email providers as biggest warning signs.
If you got many bounced emails, your list will be marked suspicious. Which is why you should clean your list by promptly deleting addresses that are on the "Bounced" list.
Be aware that addresses such as sales@, webmaster@ also risk your Sender Score. Very often these addresses serve organizations for sending only and bounce emails with a no-reply setting. They might have been harvested into a low quality list that spammers can easily find online. You are welcome to consult with us on this matter - in case you have many such addresses and are not sure about deleting them.
As a general rule for keeping a clean list you should periodically go over the reports and delete all bounced and suspicious addresses. Also important is to make sure the Unsubscribe link is in order and visibly placed.
In addition, we recommend using Win-Back campaigns periodically. This will target only un-engaged subscribers, as un-engagement affects your Sender Score, and you might be better off without them.
Not convinced yet? Even those who once gladly subscribed might someday report your email as spam (ouch!); perhaps they can't remember ever subscribing, perhaps they are no longer interested. The best policy is to be proactive by making sure it's worthwhile to keep them on your list, rather than wait for their negative action.
In this article you can find further information about the importance of Win-Back campaigns and how to implement them.
As you probably collect email addresses on a daily basis - via your website, Facebook forms, and perhaps media advertising, you should filter bad addresses BEFORE they enter and damage your database. Publicators' system enables automatic filtering of inactive addresses, as part of the data collection process on all outlets.
Elements embedded within registration forms might help you filter inactive addresses: you can ask people to re-enter their email address, or use a CAPTCHA (a new "I'm not a robot" button is soon to be available 'courtesy' of Google).
To sum up, in order to make sure your emails are delivered to all subscribers, there are quite a few technical and less technical details to take care of. Your own work is just as important as your emailing service provider, for increasing deliverability rate.
Delivery service providers need to maintain their servers as meticulously as possible, for sure, but you can also help out in getting better Sender Score and deliverability.
Your most important tasks as an email marketer are to create engaging content, and maintaining a good quality list. Most of this work need only be done once - within your template and database - for ensuring better deliverability for quite a long while.
Your email delivery service provider is your partner in keeping the best deliverability rate. In this article we share with you some tricks of the trade, that would help you better choose a service provider.
You are welcome to contact us about trying out our system, and see how your email deliverability improves.
---