Forecast for Email Marketing in 2019: Clear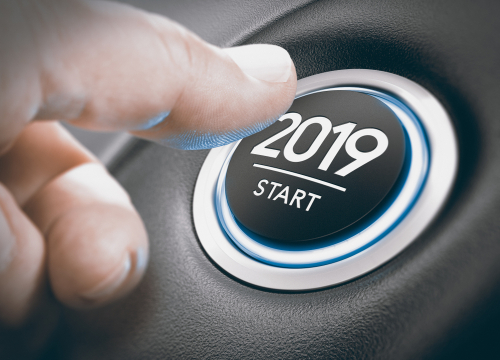 November 19, 2018
If you use email marketing to maintain your customer loyalty and increase sales, you've probably wondered more than once, how effective it is and whether it's worth using in the future. Over the past few years, with the rise of social media and marketing content, rumor has it that email marketing is no longer relevant and that it is on its way out of marketing strategies. So where will email marketing go in the coming year? Hint: It is here to stay.
In an age where it is so easy to reach your target audience through a variety of digital platforms, the question is whether you still need to send newsletters to your customers? The simple answer is a definite yes.
Statistics that measure the use of email marketing in recent years prove that this tool is far from disappearing and, moreover, is essential for retaining customers and encouraging them to make a purchase.
Overview: Email Usage
To understand the strengths of email marketing, it is important to first understand the strengths of email in general. Among the adult population in the U.S. alone, the Statista Institute found that more than 85% send or read emails. And what about youngsters? Email is not only popular with adults. Adestra found that 78% of teenagers use email, and consider it an existing fact of daily life. These dazzling statistics show that email is a significant tool of communication, and as such, it occupies a large part of our lives. How large? According to a DMA study, in 2017, 99% of email users checked their private inbox on a daily basis. Throughout the day, they checked it 20 times, whether they were at home, in their office or on their mobile.
Email is common not only in North America. Today, more than half of the world's population uses email. According to research by the Radicati Group, email is the most common form of communication. The number of worldwide email users in 2018 is 3.8 billion. Based on data from recent years, they predict that by 2022, this number will grow to 4.2 billion global users. They also claim that the number of email accounts worldwide will continue to grow at a faster pace than the number of users. This means that each person has several accounts that they use for different purposes. In 2018, the average number of email accounts per user is about 1.75 accounts. Radicati expects that this ratio will continue to grow, and in the next four years, it will stand at 1.86 accounts per user. The most significant increase in user accounts is seen among consumers, as they tend to separate the account they use for shopping and the account they use for communicating with family and friends.

In the age of multiple communications technologies, such as social media, chats and instant messaging apps, email remains the most common form of communication, especially in business communications. In addition to being a significant tool in our lives, it is also an integral part of using online platforms, since the user's email address needs to be verified in order to subscribe to sites or perform some online activities.
More dazzling statistics presented by the Radicati Group show that in 2018, the total number of emails that are sent and received each day exceeds 281 million emails. And the forecast? By 2023, this number is expected to grow to 333 billion emails a day worldwide.

How Effective is Email Marketing?
Now that we understand how important email is in our lives, we need to answer this: is this true also for email marketing strategies?
Your business mailing list is a very effective tool. According to DMA, the email marketing delivery rate is 98.3%. This means that the mailing lists that businesses hold are up-to-date and reach their customers. Compared to social media, where posts do not reach most of the business's followers, and the time of posting has a crucial impact on its effectiveness.
According to DMR, email marketing continues to showcase impressive results. During 2017, 34.1% of the emails sent were opened, with a conversion rate of 3.1%. The percentage of users who made purchases following an email received on a mobile device is 6.1.
From an ROI perspective, email marketing leaves competitors behind. This is because the average ROI of email marketing is 122%. This is four times higher than other formats, including social media and sponsored ads. According to DMA, for every dollar you spend on email marketing, you're likely to return an average of $32.
Having said that, it is important to remember that the main reason that people unsubscribe from mailing lists is that they receive too many emails in general.
What About Your Strategy?
Whether your business takes the time to optimize your marketing strategy or not, you can always improve performance. How? Well, DMR found that in 2018 there was an increase of 17% in email opening rate when the subject line is personalized. This also affects the conversion rate, which stands at 29.6% more clicks.
It is important to keep in mind that the topic of the email also has an impact on the opening and clicking rates. Thus, in 2017, retail emails had 20.96% open rate and 2.5% click rate, political emails achieved 22.23% open rate and 2.17% click rate, while emails offering professional services gained 20.89% open rate and 2.47% click rate.
Conclusion
With optimistic forecasts for the email usage and the great marketing effectiveness of email campaigns, we expect email marketing to continue to be an important tool for any business, not just in 2019 but also in the coming years. Your mailing list consists of targeted customers and is an asset that will be used for years.
---