Use Predictive Marketing to Improve Your Email Marketing Results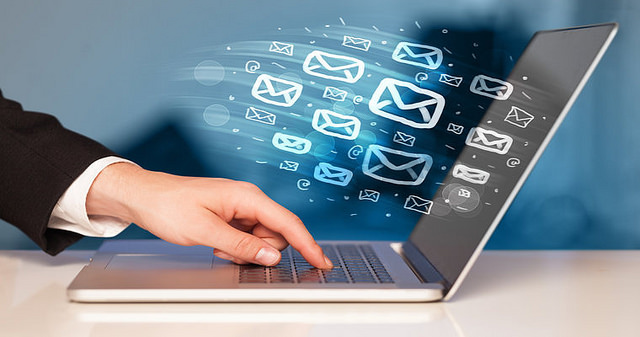 January 14, 2019
Use Predictive Marketing to Improve Your Email Marketing Results Email marketing is an important tool for any business. Did you know that 72% of consumers prefer to get ads in their inbox rather than on their social accounts? This is why it is so important to invest in high-quality, effective and data-based email marketing.
One of the most effective marketing techniques is Predicative Marketing, which is based on user behavior analysis to predict their habits and future trends. When implementing this technique on email marketing, it allows you to maximize the results of your campaign while improving conversion and click-through rates. Although many think that data analysis is a complex task, the Predictive Marketing method does not require working with a lot of data or using any special skill in order to make the most of it. In fact, owning a mailing list is just about enough to start optimizing your next email campaign.
What Is the Predictive Marketing Method?
To better focus your marketing efforts and resources, it is important to choose the best strategy that will allow you to find the right audience, boost your conversion, and ultimately generate more revenue.
The Predictive Marketing technique, as its name implies, is intended to predict behavioral patterns as well as the success of marketing methods. This is done by analyzing past and present consumer data sets in order to define browsing and purchasing habits, and to identify future outcomes and trends. This allows us to predict in a reliable way which efforts are likely to yield positive results, and in so doing, choose the best strategy for your business in advance.
With this data, you can track your customers' behavior, analyze and learn about their interests, and predict what products they're likely to buy so you can implement smarter marketing strategies to help increase your business's sales.
However, as with any prediction tool, this technique is not an exact science, but it can significantly improve user engagement and conversion rates.
How to Get Better Results in Email Marketing Using the Predictive Technique?
Predictive marketing is especially useful when applied to direct marketing channels such as emails or text messages. Predictive Email Marketing is the most effective model to increase the value of your newsletters. With the data you collect, you can better manage your communication with customers and build a relationship that is in accordance with their consumer behavior.
How can Predictive Marketing help you in your email campaigns?
• Convert new users into customers: When new customers sign up for your mailing list, you probably send them a designated email congratulating them on their registration, and maybe even run an A/B test to determine which emails bring more clicks and conversions. But you will not have to spend time on those tests with the data you collect using the Predictive Marketing technique. By analyzing user behavior reports following the first email you send them, you can better understand what interactions are converting those users into paying customers. As you keep analyzing the data, your emails will be even more accurate and you will then understand which format is most effective for each of your customer groups. Typically, using this technique improves the conversion rates of new customers 2 to 3 times.
• Increase sales: The more personal and custom the email, the more likely a user is to engage with the service you're offering. Predictive Marketing is the key to personalize your mailings. If you understand the behavior of customers you can offer them complementary products or remind them to purchase a product that they have purchased in the past and probably need again. The big advantage lies in the fact that these analytic tools collect user information in real time, such as habits, interests, and behavior. So the information you're looking at is always up-to-date and reflects any change in customer trends.
• Customer retention: Don't wait until your customers are no longer active to send them a reminder email on your services. With the data, you can evaluate customers' lifetime value, understand their usage frequency and buying habits, and interest them with relevant content before your churn rate increases. By analyzing the data, you can understand how often your loyal customers make a purchase, and send them focused emails just in time to encourage them to make their next purchase.
We recommend applying the Predictive Marketing technique to the next newsletters you send to generate the right leads and convert them into paying customers.
How Is This Technique Reflected in E-Commerce?
In e-Commerce, this data is crucial for dividing your customers into groups based on behavior (offering them products and interactions according to the differences between the groups), defining the website areas they are browsing and understanding their purchasing patterns. For example, you might find that after purchasing a certain product, your customers tend to return and buy a complementary product they need. If you grab this opportunity, you can offer them the complementary product on their first purchase.
Conclusion
Predictive Marketing is a necessary technique for customer retention and converting new users into customers. You can harness the power of this technique to increase clicks and conversions in your newsletters by analyzing the behavior of existing and future users.
---