How to Incorporate Email Marketing and Social Networks to Get More Customers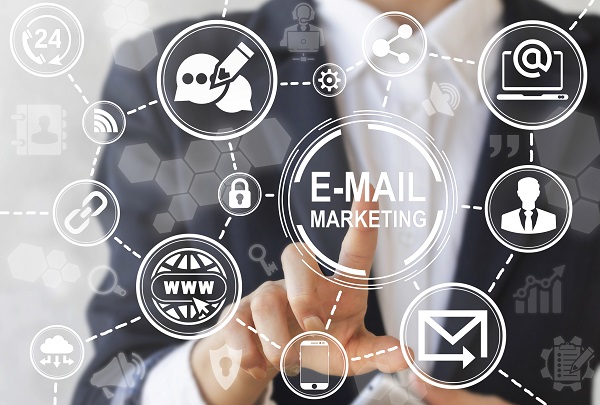 April 08, 2019
A broad marketing strategy includes several marketing channels, such as websites, social networks, email, apps, and more. To reach your goals, it is necessary that you build bridges between these marketing channels, that is, make them work together to maximize the results of each channel. Every channel has strengths and weaknesses, so when you work across platforms, you can leverage your efforts and truly boost your results.
Two channels that must work hand in hand are email marketing and social networks. Email campaigns create and maintain relationships with your users, while you personalize the content and offers based on behavior reports. The majority of users prefer to make a purchase as a result of an email. Therefore, it is an efficient platform for converting subscribers to paying customers and retaining existing customers.
Social networks, on the other hand, are quite different because they are more effective in creating brand awareness and loyalty, building a community for the brand, growing traffic to the website and increasing conversion opportunities.
Combining these platforms is necessary, and in this article, we will explain why and how to effectively integrate them.
Why Integrating Email Marketing with Social Media is a Must?
Most people base their decision to make an online purchase after gathering information from multiple platforms. That is why it is so important to make the effort and build several channels that communicate a unified and friendly voice. The focus on email marketing is to encourage users to open the email and follow the call to action, while the focus on social media is to create engagement. This is why these platforms complement each other. In a holistic marketing strategy, you can use any channel to build the other channel, complete all the information the user is looking for and create uniformity in the marketing messages.
How to Integrate These Platforms Effectively?
Use each channel to grow the other channel by encouraging your email subscribers to follow you on social media, and encouraging your fans to join your mailing list. These are the most effective methods:
• Include in your newsletters links to all your social accounts, so you will not miss an opportunity to gain more followers. Also, encourage them to share your content, in order to increase the chances that your content will become viral.
• Post organic and sponsored social ads to create lead magnets. As you get more impressions, your subscriber list will grow (if your magnet is of value).
• Offer special benefits for each channel. For example, in your next newsletter, offer subscribers a discount if they follow you on social networks.
• Use social sponsored ads targeting your email subscribers to direct them to specific product pages on your site.
• Run retargeting ads on Facebook and Twitter for users who clicked on your emails.
What Results Can Be Expected?
Building a quality relationship between email marketing and social media does take a lot of effort, but a holistic approach to your marketing strategy will significantly increase your results and is worth the investment. This will enable you to generate more quality, targeted leads that convert into paying customers.
Keep in mind that strong brands create a positive experience for their users because all of their channels work together. When your customers meet you on multiple platforms they learn to trust your brand, get to know you better, and thus increase your conversion chances.
---