Email Marketing in 2015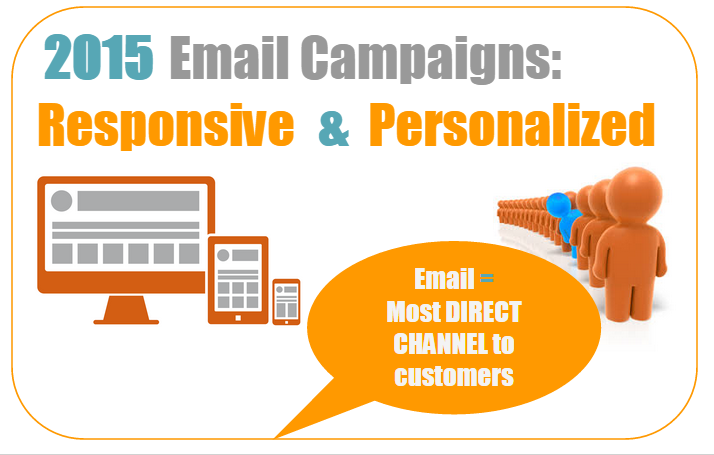 February 03, 2015
Email still rules when one looks at ROI data in 2014. Indeed, social media has become key ingredient in the mix, and spammers do make everyone's life harder. But global marketing leaders like the Economist and MarketingProfs proclaim: email marketing will be more vital than ever in 2015.
Here is why, and how: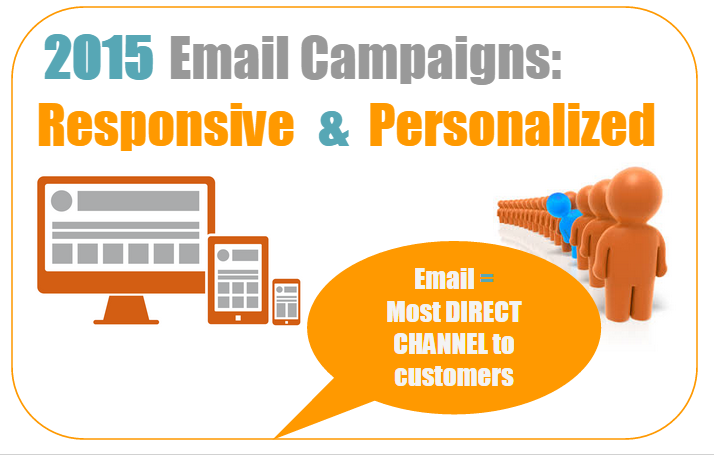 Performance on mobile
Executives are super busy and as a result give their inbox much more attention than any other channel.
People open many more email messages than before - because they can - on their mobile phone. Responsive emails (a must by now) make it easy to keep campaigns attractive and effective. Everyone, even large global news bodies like CNN, send email updates, realizing that people are so busy they might not visit their website. Rather, they invest in good branding and content editing, and leverage their emails as revenue source in itself. Sometimes we forget that emails are media too, and an excellent one in terms of revenue per investment.


Big data
With more sophisticated CRM, integrated within email marketing systems, emails can be personalized to the max. Better automation and better email marketing platforms, especially those that focus on deliverability, are driving higher ROI.
Which brings us to key tactics in email marketing, that must get more attention:
Cross-selling and up-selling. By analysis and segmentation, marketers can use emails to really make their customer first priority.


Choose a Platform that Focuses On Deliverability
ISP rules and regulations regarding spam and email placement change constantly. This means that deliverability best practices are dynamic too; for getting your emails delivered without encountering spam issues and traps, it is advisable to work with a platform that makes email placement first priority, and monitors servers and sender reputation diligently, to ensure that messages reach your subscribers.
"Companies are attributing 23% of total sales to email marketing.. while spending just 16% of their marketing budget on it..", according to Email Marketing Industry Census 2014.
The Economist Intelligence Unit has also reported that "marketers spend significantly less on email marketing than other digital interactive channels despite the fact it delivers the highest return."
Email is the most direct channel to your customer. In 2015, consider allocating more resources for email marketing.
---